TATTOO LV
1775 E. TROPICANA
LAS VEGAS, NV 89119
OPEN DAILY 12-8PM
702-850-2228
$50 SHOP MINIMUM
WALK-INS WELCOME!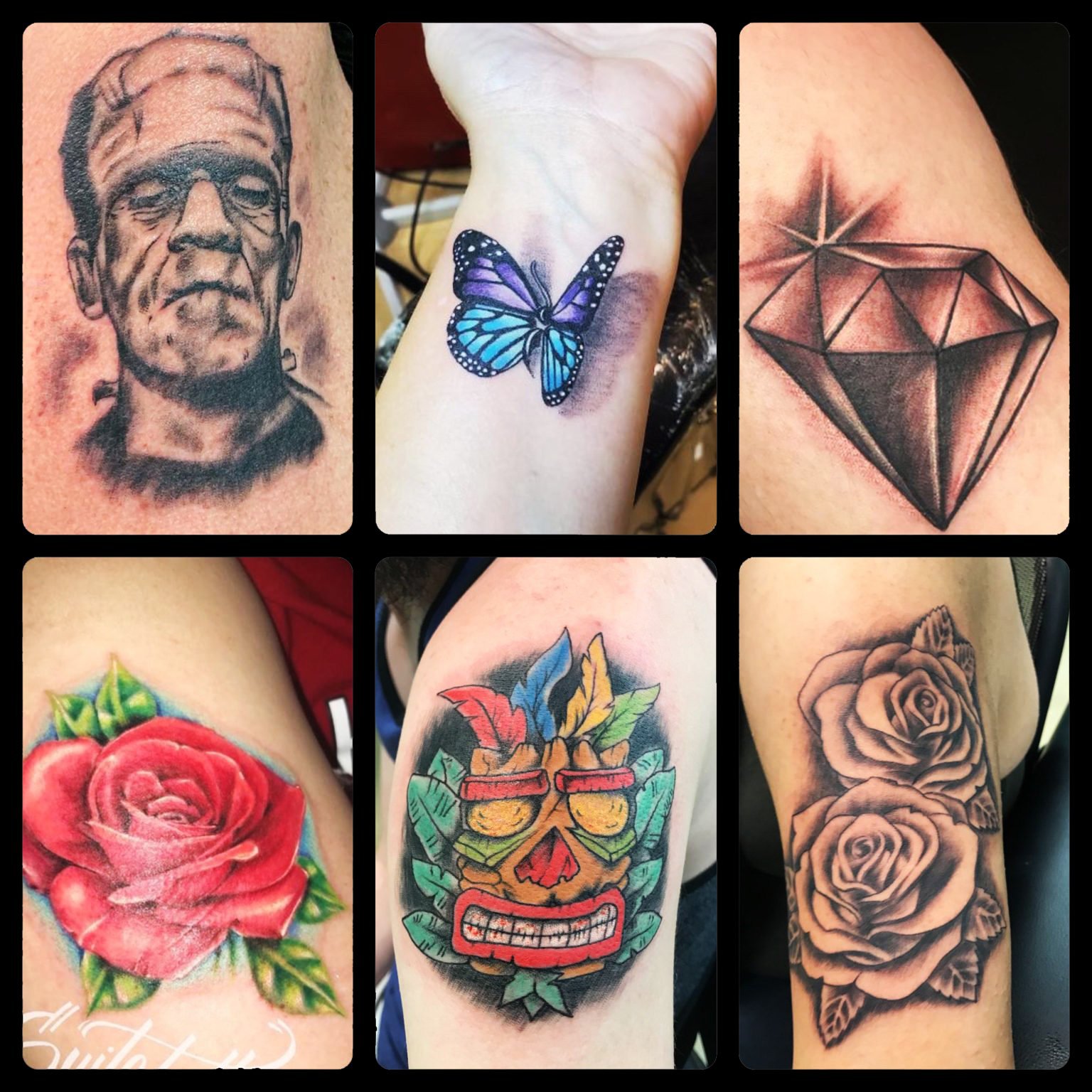 Tattoo Shops Las Vegas 
Thank you for visiting TATTOO LV: one of the premier tattoo shops in las vegas. Over 40 million people visit Las Vegas each year. Many of those people want the experience of getting a tattoo while in Vegas. At TATTOO LV, we go out of our way to make that experience one you will always remember and keep you coming back for more. We start with a cool, laid back environment right off the strip in Las Vegas. We want you to be comfortable and relaxed whether we are designing your first tattoo or you're a seasoned veteran. You can rest assured that your tattoo procedure will be carried out by some of the west coast's finest tattoo artists. All of our artists have at least 10 years of experience. Their resumes include high profile clientele, magazine publications, and TV appearances. At TATTOO LV, we specialize in custom tattoos. We sit down and take the time to consult with you regarding your vision and ideas. We will work with you to design your one-of-a-kind tattoo. We also have tons of tattoo designs to choose from or the option to bring in your own. Come visit us while in Las Vegas for your Tattoo Shop needs.
WE DO NOT DO BODY PIERCING!