Getting a Tattoo, Tattoo Shops in Las Vegas
A trip to Vegas is something memorable, and what better way to commemorate the trip than by getting a tattoo in Las Vegas? This industry in Las Vegas is booming and has such a wide selection of shops, parlors and the best tattoo artists to choose from, that it is frequented by celebrities too.
However, a tattoo is something permanent, and should not be done in a hurry. This is why you need to spend some time looking for a clean, safe and good quality studio for your body art.
Remember, tattoos done hurriedly by an inexperienced artist in unclean places can turn out harmful and dangerous to you. This is why it is better to use the following tips to select the right Las Vegas tattoo parlor or artist for you.
1.Collect some advice and recommendations
It is always better to first ask friends and companions for recommendations on Las Vegas tattoo parlors. They have already got themselves inked and will how competent, experienced and sanitary the studio or artist is.
Do not fret if you do not know anyone. You can turn to the yellow pages and the internet for help. Not only can you perform searches on your favorite browsers using keywords like as Vegas tattoo artists' or as Vegas tattoo parlors', but you can also check their Facebook, Twitter, and Instagram pages.
Tattooists generally keep uploading information and pictures of their work on their pages. They also usually have websites, which are worth visiting. Take a look at the type of work they do and their customer testimonials. It is always better to select tattooers that have more positive reviews than negative ones.
There are also forums you can visit to find out what other people have to say about different artists. Forums are generally a better choice because some people can place false testimonials on their sites while opinions voiced in forums are usually true and genuine.
2.License
Always get inked only by licensed artisans, and not by those who had acquired the art online or through some short course. Their license proves that they have met a licensing body's requirements and that they are serious about his/her work.
Besides, Las Vegas requires that tattoo artists and studios be licensed. So having a license proves that they follow and abide by the laws and that they are not running anything illegal.
3.Meet a few artists
You may have by now narrowed down your options, which is when you have to spend some time visiting these potential artists. Visit their parlors to check their work, the tattooist and ask questions to clear your doubts.
Find out how they plan to ink you, the instruments they will be using and how long the entire process will take. It is obviously better to avoid people who do not even bother to entertain you despite your waiting for them for a long time. It is a sign of poor professionalism, that they are not serious about their work and that it is time for you to leave and pay someone else a visit.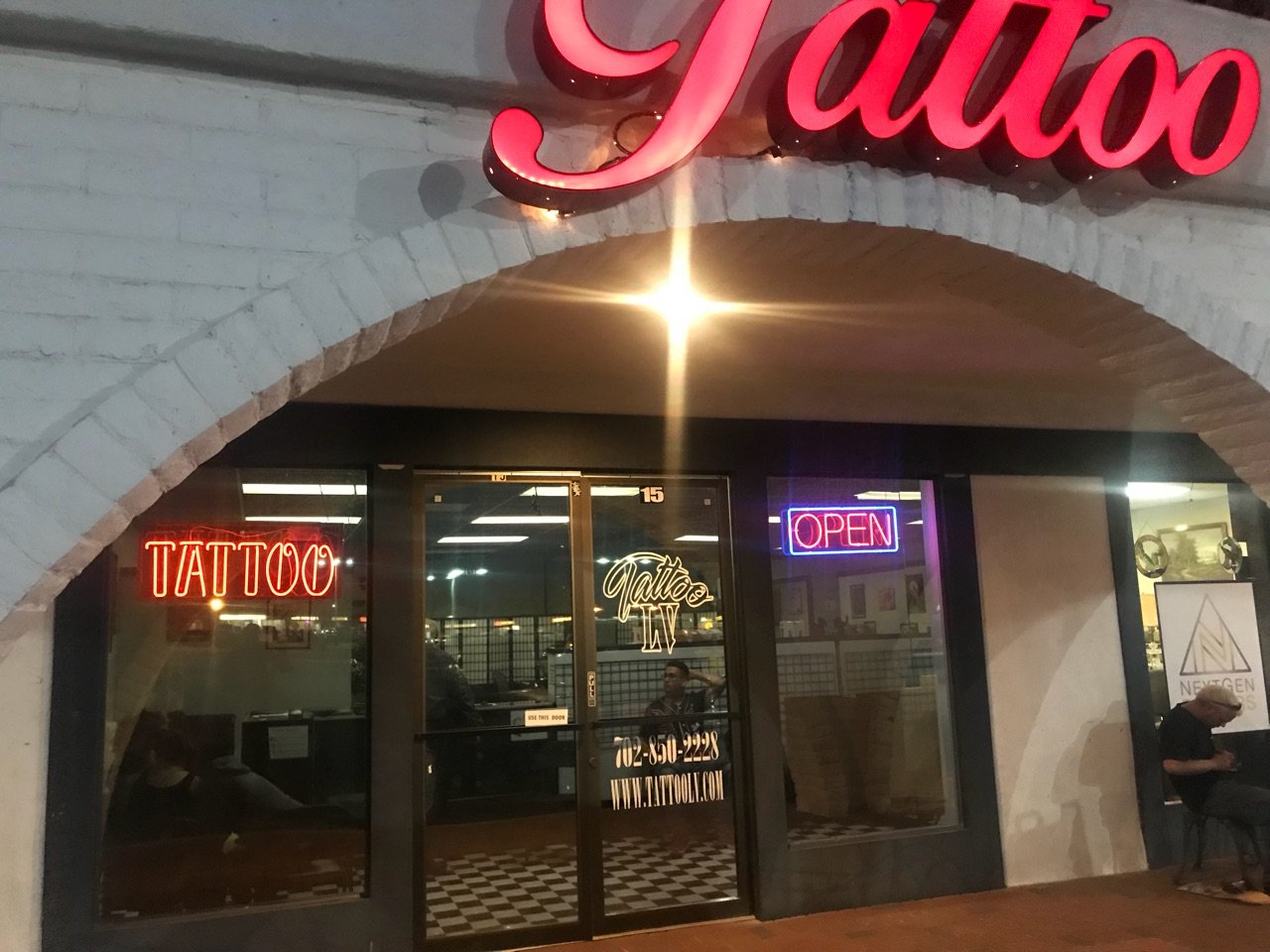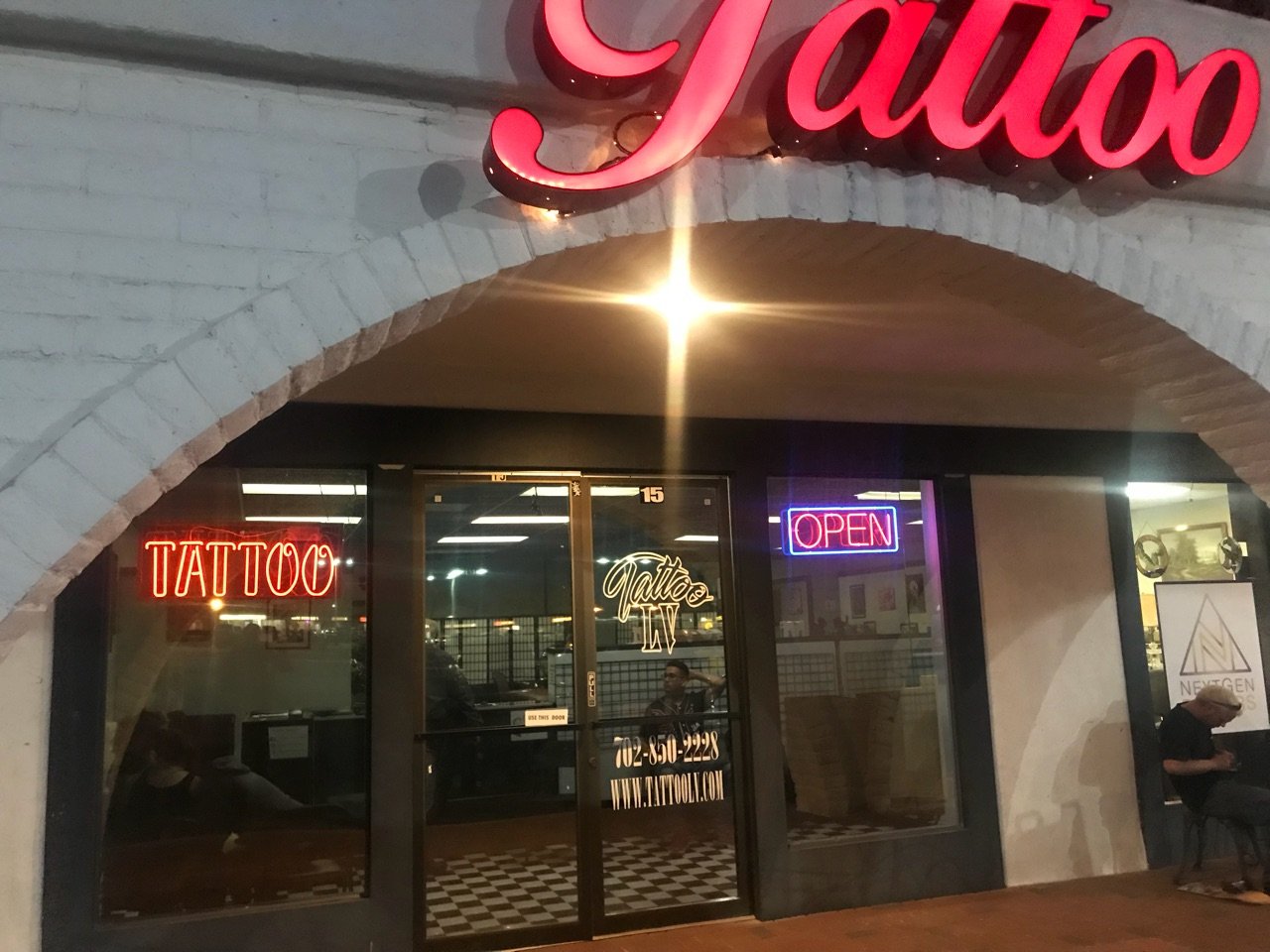 4.Cleanliness
Do not forget to check the shop's cleanliness during your visit. The premises should be as clean as a doctor's clinic, and the artist too should be clean and well groomed. Cleanliness and hygiene are of utmost importance to prevent the chances of any infections. And if they are both absent, then there's no point of even thinking about getting inked by them.
5.Check their portfolio
There are many tattoo shops in Las Vegas. If you find someone licensed, clean and hygienic, you next have to take a look at their portfolio. Remember, you can't judge a book by its cover. Just because the artist is clean on the outside does not necessarily mean that they can make clean and effective tattoos.
Check their portfolio, which should have watermarked or signed photographs which are proof of originality and that it's their work and not someone else's.
Check out their color blending and combination skills. They should have a knack and ability to blend the right colors to create an appealing and attractive design. The artisan should also be able to shade colors well to create and add some depth to the image.
Be careful if you find some photos with designs that seem faded, bleary or out of proportion, which indicates some lapses in their skill. It's after you take a look at their portfolio and these intricate details will be able to make a final choice.
The tattooers will obviously try to give some excuses explaining their lapses. However it's not worth spending your time, and risking getting inked by artists who you know have a chance of making mistakes.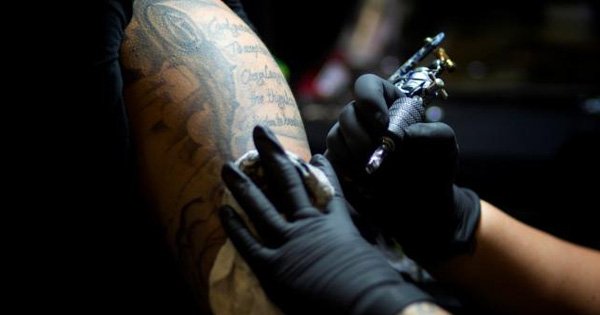 6.Watch the artist work
After looking through the artist's portfolios your options will naturally narrow down even more. This is when you, if possible or permissible, should consider making a visit to the studio to watch while the artist inks someone else.
You not only get a first-hand idea of the Las Vegas tattoo artist's expertise and skills, but you can also find out if the pictures in their portfolio were genuinely theirs or not. Don't forget to check how they work. For example, check to see if the lines they create are feathery and shaky or neat and tidy, and if their squares, circles and facial details are perfect and intricate.
7.Precautionary measures
There is always a high risk of infections because of poor hygiene and improper precautionary measures. This is why it is better to get inked by a tattooist who uses precautionary measures to prevent infections from happening.
They must work in a sterile atmosphere where they throw away used razors, including your razor. They should also wash and have clean hands, and wear gloves while working. All needles that are used have to be new and sterilized and opened and used in front of you.
Any reusable machines have to be carefully sterilized before and after using. If you still have any doubts about the artist's hygiene, ask questions to clear your doubts. If you are not satisfied with the answers, just look for another Las Vegas tattoo shop.
8.Budget
Budget is always an aspect to consider, even if you opt to get inked. Tattooers generally charge based on the design and size you are thinking about, where it will be inked or if you opt for something in black and white or color.
The more intricate, multi-colored and bigger designs you want to be imprinted in sensitive and delicate areas like your breast or bum naturally cost more. Similarly, the best parlors may give you the best service but also charge more.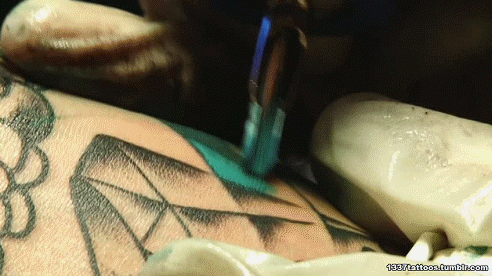 However don't always let the cost alone help you make your choice because sometimes expertise and experience is a more deciding factor. Then there are also cases where new talents may be able to give better results than someone experienced and popular. If you are happy with someone new in the block make sure you go through their portfolio, check reviews and watch them work before finally saying es'.
9.Comfort
Now that everything seems fine with the artist or shop, there's one last important point to consider- your comfort levels with the artist. It's only if there's a mutual respect between the two of you will you feel comfortable with them.
Of course, you don't have to be the best of buddies, but you need to be both confident and comfortable that the artist will do a good job. It's in these cases that the results are most likely to end up perfect.
10.Choosing the right tattoo design
Once you know where you want to get your tattoo, it's time to think about the design. Different tattooists are experienced and adept at creating their own type and line of art. For example, you can't expect an expert who is famous for inking hybrid cartoons to ink an intricate portrait of your girlfriend or boyfriend.
Similarly, you can't expect artists who are comfortable with animals to create something neat and geometrically shaped. So make sure you choose an expert who excels at the kind of design or picture you want.
11.Take your time; there's no hurry
Of course, if you already have a picture or design in mind, then it is okay. However even if you are thinking of inking something unique or modern, then it is always better to wait for a while before getting it done.
Tattoos are permanent, so make sure you definitely want that particular design, and that there's no chance of your changing your mind. If this is the case you may as well go ahead. Just remember that whatever the design or script may be, it is better if it has some meaning or relation to you in life. There will always be that one person who will ask you what the tattoo means, especially if its' something unique and different from something mainstream.
However, if you want to get one just for the fun of it, you most probably will randomly pick up a design on the parlor wall as many people do. If this is the case, do make sure you REALLY like and want it because you can't afford to repent or even think of changing or removing it later on.
Remember, there is no hurry in making a choice, so do not just choose a design because it looks cute to you. It is generally better to look for a design that has some deep relation or connection with you or an event in your life and has a strong meaning to it. This way your tattoo will not only look cool but will also be remembered and admired by those who see it.
12.Get a test done
There is nothing worse about getting a tattoo only to end up suffering from a skin allergy from the tattoo ink or colors. This is why you have to openly declare any skin allergies you had before, or have with your tattooist.
They will then be able to decide if you should get the tattoo or if you should first consult a skin specialist. If you had skin allergies, or are sensitive to things like lead or any other cosmetic substances, then it is better to ask your doctor to perform a few tests.
The test results will determine if there is any chance of your suffering from an allergic reaction after the tattoo. Another option is to get a small, indiscreet area of your skin tattooed, and then wait for a few days to find out how your body reacts to the ink. You can then go ahead with the tattoo procedure if there are no reactions or complications.
13.Proofreading
Last, but not least, make sure you recheck and proofread the spelling of any names or messages you wish to include in the design. There is nothing more embarrassing than having your girlfriend's, wife's or any other special person's name wrongly spelled in a permanent tattoo.
Of course, no grammar teacher will be reading your message and correcting any spellings. However, while spelling mistakes on your knuckle and wrist designs are not so visible, the spelling in a huge scripture tattooed on your chest will be quite visible.
If this is the case, things can get rather embarrassing when you spend a day at the beach. You may end up feeling embarrassed with the tattoo instead of flaunting it as you garner the wrong attention and giggles while walking around the beach.
It even helps if you have the spelling checked and confirmed by a third person because sometimes your eyes may play games with you. You may overlook a simple spelling mistake that is in front to your eyes, which a second person will easily identify and point out to you.
Now that you have done all your research to find the best and safest Las Vegas tattoo parlor, and to choose the right tattoo for yourself you can finally get and have something to commemorate your memorable trip to Las Vegas!