Choosing a Tattoo Artist in Las Vegas
There are many ways to express your own sense of style. From the clothes we wear, the color of our hair, and body piercings are all ways to show off who we are. One of the most popular forms of expression are tattoos. Becoming more widely accepted, tattoos are a major part of today's society. There are many factors to consider when choosing a tattoo, and more importantly in choosing a tattoo artist.
One of the first things to consider when choosing a tattoo artist is their style. Like any artist, tattoo artists have certain specialties they stick to. Some artists only work in black and white while others only do color work. An artist may only specialize in realism or script. There are a number of different styles tattoo artists can work in. Proper research of a tattoo artist can help narrow who would be best for the piece you are wanting. Be open with the artist in what you are expecting. They can help create the perfect tattoo for you or can refer you to someone who may be better for your design. Tattoo artists are always looking to grow their portfolio and will work with you the best they can. Always ask to see the artist's work before choosing.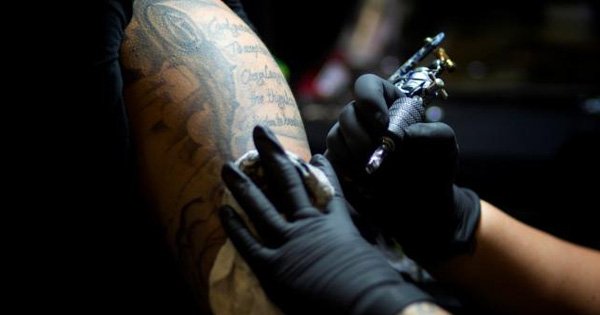 Another factor in choosing a tattoo artist is the shop they are working in. The tattoo shop should be clean and neat. All tattoo shops have to have a license from either the city or the state in order to practice. If the artist's work station or the shop in general seem to be in disarray, it would be best to consider other options for your tattoo experience. The tattoo artist should be educated in proper hygienic practices and cleanliness of tools and equipment.
Take into consideration the cost of the tattoo. The general rule of thumb, as in any business, is you pay for quality. As tattoo artists develop their craft, they can charge a hire premium. If you are wanting a tattoo that covers your entire back, be prepared to shell out some major bucks. However, there are shops who employ apprentices and beginning artists. These people may not have the biggest portfolio yet but do not discredit their work. They can be very talented and often do work for cheaper just to get experience. Your next tattoo can still be high quality without breaking the bank.
Be sure to ask for referrals from friends and family. These people are your best bet for honest reviews. Use your best judgement when critiquing the work you see. If your friend is raving about an artist but the linework in the tattoo is clearly shaky, you know not to use that artist. The best place to see the quality of a tattoo artist's work is on the person themselves. It is not worth taking a bad recommendation just to have to find a cover up artist later on. Also check out reviews online of the shop and artist. Finding the right artist may require travelling to a different town or even state depending on where you live.
One last factor to consider is the consultation. You should feel comfortable with the tattoo artist and be able to express your wants. They should listen and provide feedback on your design. You should feel heard but also remember that they are an artist. Be open and willing to let them put their own spin on the piece to not only make it unique for you but for them as well. All in all, the consultation should feel like a business deal, and both parties should be happy with the outcome. In the consultation, always double check the final product as well. If there are any words in the tattoo, triple check that the spelling is correct. It is not the tattoo artist's fault if you misspell your own design.
Tattoos are a permanent part of your body. The cost, amount of time, and quality of work are all key components of a great piece. Like any large purchase, patience and proper research are needed in choosing a tattoo artist. Do not be afraid to shop around and say no. The first artist you see may not always be the best choice. A tattoo is an expression of you, it should reflect everything you want it to portray. A great tattoo artist will be able to achieve this goal for you and leave you ecstatic with your new ink.