Finding a Tattoo Shop in Las Vegas
A tattoo is a permanent part of your body. Whether it has a deep, personal meaning or is just meant to be a funny conversation piece, a tattoo should be done at a reliable and reputable place. But how do you go about finding the perfect place to get your new ink? What are the factors in finding a tattoo shop?
When finding a tattoo shop the absolute number one detail to look for is their licensure. Every tattoo shop has to have a license through the city or state in order to practice tattooing. If a shop is not licensed, there is no guarantee of the safety and cleanliness of the tools used. Along with the license, the overall appearance of the shop is a key factor. If anything about the look of the place raises red flags in your mind, chances are the shop is not for you. Some signs could include artists not wearing gloves, not properly disposing of needles, or dirty equipment. While this may not seem like a big deal, it is very easy to get an infection from dirty tools or cross contaminated areas. The tattoo shop should boast a clean and healthy environment.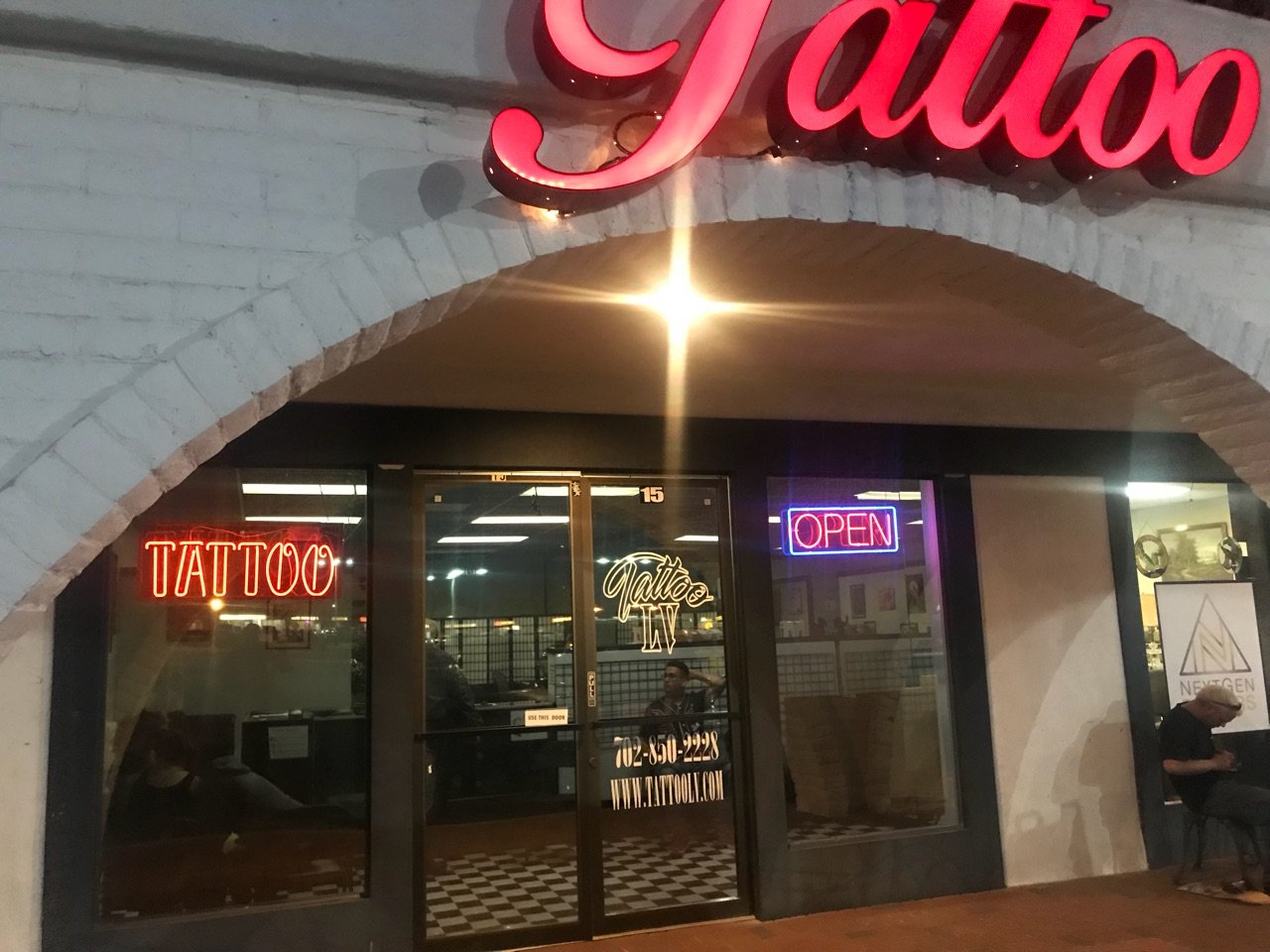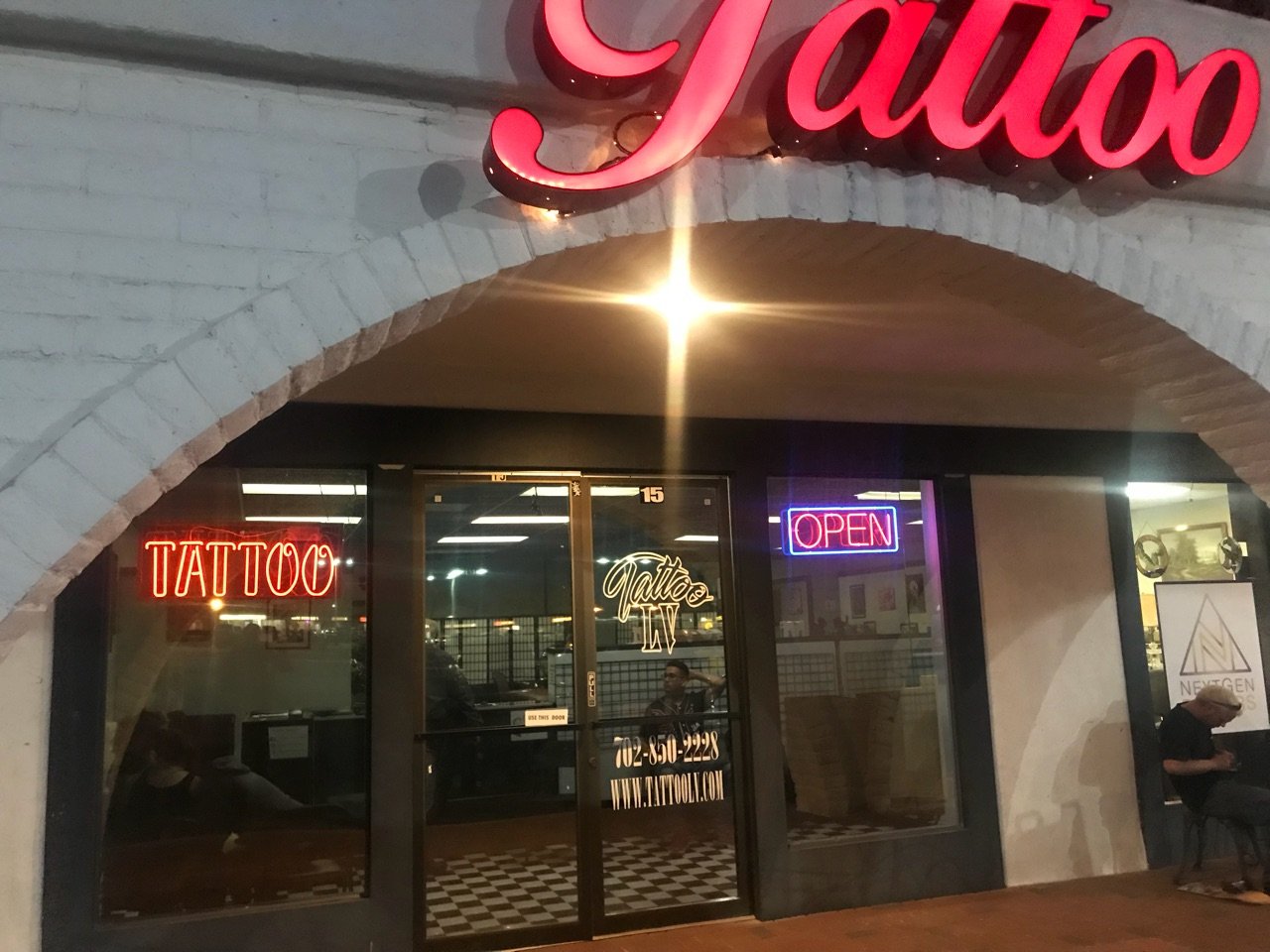 While this may be obvious, reviews are a large component in finding a tattoo shop. Every business has a way to find reviews online. Through Google, Facebook, and numerous others, people can leave reviews for just about anything. However, not everything on the internet is true. Some businesses write fake reviews for themselves to get more foot traffic. Also, some shops may be just starting out and not have a lot of reviews on the web yet. The best way to get reliable reviews is through real life people. Ask your friends where they went to get their tattoo done. Make sure to get details on the whole experience, the shop itself, the artist's attitude and work, and the cost. Using people you know and trust is the best way to get first hand reviews of a tattoo shop.
Another detail in finding a tattoo shop is location. Getting a tattoo is a little different than emailing an artist and asking for a painting. Tattoos cannot be delivered so travel may need to be considered. Some areas do not have a great selection of tattoo shops, if any at all. Or the shop in your area does not have an artist that you would like to use. No matter the case, it is important to consider tattoo shops that may require a road trip. Some artists do travel themselves, and if you have a favorite be sure to follow them online. They could make a guess appearance somewhere close to you, and you do not want to miss the opportunity to get inked by them. Keep an eye out for local tattoo expos also. These convention-like settings are showcases for different artists and often have great deals on tattoos. Do your research and make sure you are attending a reputable one.
A final key component in finding a tattoo shop is you. Communication from you is a necessity for your artist to accommodate your needs. Be specific if you have any known allergies, no matter how minor it may seem. Let the artist know if you are on any medications. Even just a simple cold medicine needs to be reported to your artist. If you do not ask the questions, the artist cannot be responsible for not answering them. Also, be up front in what you want. A good tattoo shop will have artists that are well versed in listening to customers and steering them in the right direction. The shop is there to provide you with a service in which you are paying. Do not be afraid to be upfront with the artist. It could mean the difference between a beautiful piece of art and a terrible looking infection.
All in all, finding a tattoo shop should be a fun and rewarding experience. Look for the signs of a well kept place. It should be well respected in whatever community it is a part of. Artists should be educated in cleanliness procedures and guest safety. Once you have found the right shop for you, set up your appointment and go get your new masterpiece.